Winery Tours - Melbourne Limousines

If you are a lover of fine Victorian wines and cuisine why not indulge yourself in a Winery Tour with VIP Limousines. Allow us to tailor a Winery Tour to suit your needs in any of Victoria's fine wine growing regions. With VIP you also have the freedom to create your own tours and also visit the wineries of your own choice.

With twenty one distinct wine growing regions in Victoria you can be sure to find the right wines and local cuisines to excite your taste buds!

Our aim is to work with you to create a Winery Tour that will be truly memorable experience!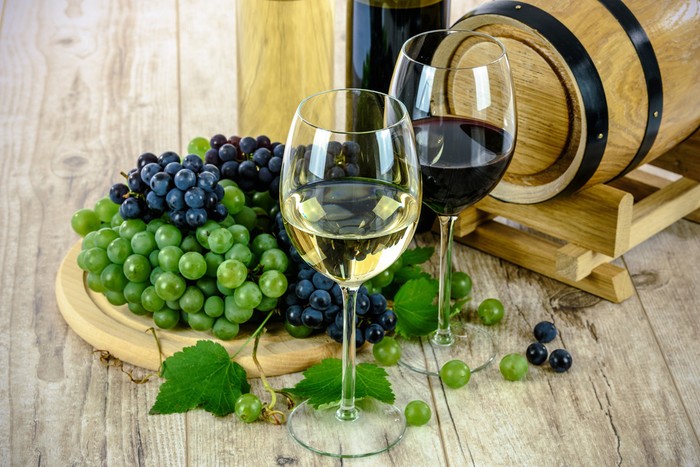 Tailored Winery Tour Packages
Whether its a short day trip to sample the fine wines and local foods on our doorstep in the Yarra Valley, a leisurely country drive to taste the robust reds of the central Victorian region or, a scenic coastal drive down the Morninton Peninsula; we are sure to have a Winery Tour to suit everyones tastes.

So leave your car at home, sit back, relax and indulge with a fine wine and let one of our professional chauffeurs take you on one of our wonderful Winery Tours!
Luxury Limo Coach

If you want to enjoy a truly memorable day with all your friends, ask about our luxury Limo Coach.

The Limo Coach comfortably sits up to 15 people and is the perfect way to enjoy a Winery Tour with your family or friends. It is also ideal for those seeking a work outing that is different and with a touch of class.

Wine is meant to be enjoyed with friends and there is no better way than to experience the bounty that Victoria has to offer than in the Limo Coach.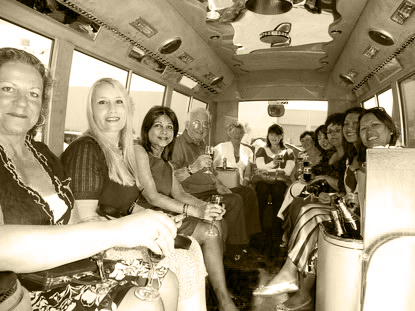 Winery Tours are our passion. Whether in a stretch limousine or our luxury Limo Coach we can design a winery tour for you that will be truely memorable. At VIP Limousines we strive to deliver high quality and professional service. Simply we understand if you have a fantastic experience you will come back and tell others!


Give us a call today on 0418 381 895